Thinglish Lifestyle is a lively blog about living a simple and sustainable life on a Thai fruit farm with lots of healthy food and exotic travels off the beaten track.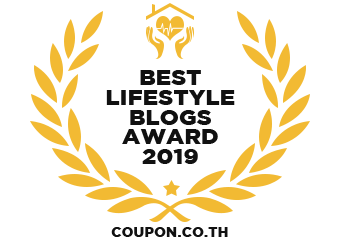 Vote for Your Favourite Bloggers
When you consider what the state of the world's interconnected situation has become in terms of how it relates to Health and Fitness and online shopping via sites like Lazada, Klook, Trip, and AliExpress, it becomes easy to tell that there is a change coming over the horizon. In order to keep up with these changes, you'll want to take a look at many of the Health and Fitness Blogs that you find.
Lifestyle topics can be quite broad and can also encompass a huge number of interesting subjects that readers might want to check out.
To help you understand contextual insights into different discussions about diverse lifestyles, it's worth looking into the most useful resources that cover the topics your interested in.
To be clear, this list of nominees for the best lifestyle blogs of 2019 is all about providing you with the kinds of websites that hold answers to questions that you may have been looking for or perspectives with regards to different lifestyle in general.
There is much that can be learned from the content available on these platforms, especially the ones that dive deep into what constitutes good health, lifestyle changes and sustainability.
About the Best Lifestyle Blog Award 2019 Sponsors
Coupon.co.th the sponsor, is a popular coupon website that is active in 9 countries including Singapore, Thailand and Canada. Their goal is to help you save money on online shopping. With their coupons you can usually save between 5% -25% – sometimes even more!
Since Coupon.co.th has become a resounding success within the last year, they have decided to give something back. The best lifestyle blogger awards give them the opportunity to share knowledge on a wide range of topics.
The awards are set up as a voting contest, which enable our website visitors and subscribers to participate.
We ask you to cast your vote for Thinglish Lifestyle in the Best Lifestyle Blog Awards 2019.
The deadline is at 12:00 PM on July 14, 2019, but don't wait until then. Do it now! To vote takes less than 3 seconds and we would be eternally grateful.
Thinglish Lifestyle are up against some Thai superstars and huge blogs with even bigger IG followers so we are a rank outsider and definitely the underdogs for top lifestyle blogs. Wouldn't it be great to upset the apple cart!
Please also share this link above with your friends and family – Thinglish for the win!!! Perry & Katae ; )
UPDATE: 16-07-19
SECOND PLACE
The both of us would like to thank all of you who voted for us for the Best Lifestyle Blog Awards of 2019.
We came in at a very respectable second place with 27% of the vote.
We even got a certificate of performance. The first thing I've achieved since getting by cycling proficiency way back in 1977.
Congratulations to Dan About Thailand on your win!
If you are looking for new lifestyle blogs to read, head over to the competition page to see all the nominees here.
Follow our blog with Bloglovin
We Need Your Vote! Best Lifestyle Blog Awards 2019